To Our Insurance Customers and Agents and Brokers:
In these unprecedented and difficult times, the COVID-19 pandemic has impacted businesses, employees, customers and communities. We sincerely appreciate your choosing Carolina Casualty on behalf of Carolina Casualty Insurance Company, Great Divide Insurance Company, Admiral Insurance Company and Berkley Insurance Company for your business insurance needs and we want to remain connected with you to assist with any issues or concerns you have regarding your business insurance coverage.
Since the onset of the COVID-19 situation Carolina Casualty has implemented its business continuity plans which are designed to address situations like this. As a result, Carolina Casualty remains fully operational and ready to serve our customers, while most of our employees are now working remotely for their own safety and protection. This transition has been relatively seamless and we continue to deliver the highest service and support for our customers.
In addition, the following provides additional details on how to contact us to discuss any issues regarding insurance you have purchased from us. If you have any concerns regarding your ability to make a scheduled premium payment for your current policy, please contact us directly at the number or website listed below:
1-800-874-8053 Toll-Free
904-363-0900
www.carolinacas.com
We will be happy to discuss your individual situation and we will endeavor to make reasonable accommodations when required by a specific state insurance department, or if not required, when possible to avoid the cancellation or non-renewal of your current insurance policy.
We hope these options will provide the flexibility needed to enable you to get through this difficult and challenging period. We value your business and we welcome the opportunity to serve you now and in the future.
---
Important Notice for New York Policyholders:
During the period that Governor Cuomo's Executive Order 202.13 is in effect, currently until April 28, 2020, any New York resident individual or small business that is experiencing a financial hardship as a result of the COVID-19 pandemic and can provide a written attestation of that financial hardship, may be entitled to a 60-day grace period to pay their current premium due. Such policyholders who are unable to make any premium payment due during that 60-day period can request payment of that unpaid amount over a 12-month period. For purposes of this notice, "small business" is defined as an independently owned and operated business resident in the State of New York that employs 100 or fewer individuals.
Affected individual and small business New York policyholders should contact us for further information on providing a written attestation and to learn about premium payment accommodations that may be available. Please contact us at
1-800-874-8053 (Toll-Free)
or
904-363-0900
.
---
Important Notice for New Jersey Policyholders:
Pursuant to Bulletin 20-15 issued by the New Jersey Department of Banking and Insurance, New Jersey policyholders who may be experiencing a financial hardship due to COVID-19 may request a 90-day grace period for the payment of insurance premiums. Such affected policyholders may elect to have the 90-day grace period take effect retroactively as of April 1, 2020 or elect to have the grace period take effect beginning on May 1, 2020. During the grace period, insurers may not cancel affected policies for nonpayment of premium. Also, during the grace period, insurers are required to waive any late payment fees and must allow premiums of affected policyholders due but not paid during the grace period to pay such premium payments over an extended period of time during the policy period or in 12 equal installments over a 12-month period. Late payments during the 90-day grace period will not be considered in any future premium calculations. If you are experiencing financial hardship due to COVID-19 and wish to request a 90-day grace period as outlined above, please contact us at
1-800-874-8053 (Toll-Free)
or
904-363-0900
.
---
Important Notice for Connecticut Policyholders:
On April 1, 2020, Governor Lamont issued Executive Order 7S, which includes a provision stating that an insurer may not cancel a Connecticut policyholder's insurance policy based on nonpayment of premium during the time period of April 1, 2020 to June 1, 2020, if the policyholder was in good standing with the insurer on March 12, 2020 and provides a written attestation to the insurer that the policyholder was required to close, significantly reduce business operations or suffered significant revenue loss as a result of the COVID-19 pandemic. Affected Connecticut policyholders should contact us to obtain further information on how to submit a written attestation. Please contact us at
1-800-874-8053 (Toll-Free)
or
904-363-0900
.
The Carolina Casualty Difference
Carolina Casualty is dedicated to the trucking and public transportation industries. We have been delivering value through superior underwriting expertise and claim service for over 75 years. Our focus is to provide tailored transportation insurance solutions that fulfill evolving business needs by partnering with customers and effectively managing our mutual risk. Our aim is to do the right thing and we have found our greatest success with customers that value both long-term business relationships and mutual profitability.

You need a partner for the long haul and transportation insurance is our only business. We have been a leader with creative ideas and flexible nationwide coverages since 1943. Let us show you how easy protecting your transportation business can be.
---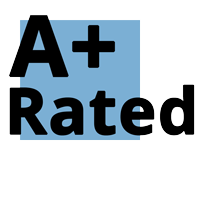 Carolina Casualty Insurance Company is rated A+ (superior) by A.M. Best Company.
---
A trusted transportation insurance partner since 1943.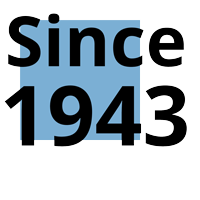 ---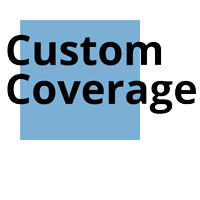 First dollar, retention, and deductible options for trucking and public auto.
---
Seventy-nine percent of all physical damage and cargo claims have been closed in less than 90 days since 2012 and 53 percent have been closed in less than 30 days.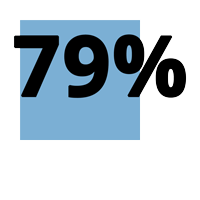 ---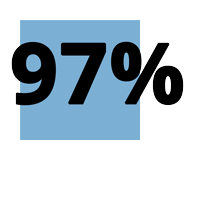 Since 2011, our claims staff has contacted more than ninety-seven percent of our insureds by phone or email within eight business hours of reporting a loss.
---
Carolina Casualty offers a full service, in-house claim administrator for our self-insured retention customers.